Categories
NLP Life Mastery

Working in United Kingdom last 14 years.
My life totally gets a lot of problems.
I was heard about moinu NLP course.
been attended full course with my family .
I can tell the truth this course totally change my life and my views
I am enjoying my life 1000times better than earlier
Thanks moinu sir..
Muhammed, London ,

Sir,
Its really happy and proud to share What I really felt after attending your classes.
Guidance Form u enlighten my hopless life into a heavenly Journey full of hope.
each and every words from you tweak my mind from doing mistakes.
And thank you for Inner happiness and mental peace what I feel right now which made me a human with compassion towards fellow creature.
best of luck.....
Nishanth ,
All books are really inspiring and motivating.
The real experience sharing which will touch the inner feeling.
The book really changed the attitude and help to build relationship.
The psychological approach of the author helps to reduce the pressure of life.
The books helps to change the behavioural approach with children and aged group.
Overall a big change in my personal and professional life
Adv. Sreelesh K, LLB ,
Zonal Area Manager, SBI Life, Calicut

An amazing personality I have ever seen, a distinguished man who has power in his words to make a life change into a bright light.
Attending Mr. Moinu's class for me was a refreshment for lifetime. Thankyou so much Sir for your energizing speech which lightened and rebuilt my postive life.
I have learnt a lot from you and your powerful words.
Thankyou so much once again.
Shamseera. EC ,
Mom tastic, Youtuber

Good and powerful leader and trainer
Abhinav ,
Film Editor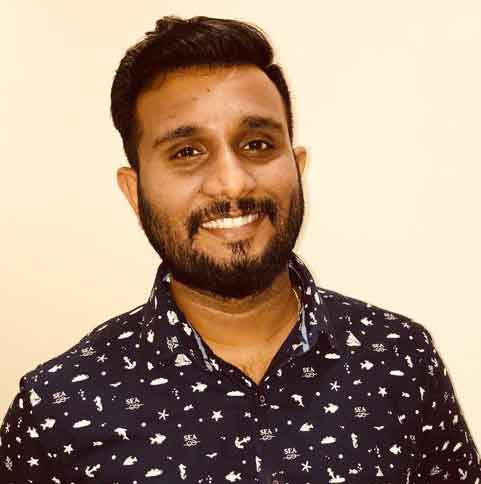 It was an excellent experience for me. You can practically feel the inner happiness you carry within yourself and try to bring it out and use it in your daily life. It was a magical course where all your doubts will be cleared without asking any questions. No words to explain about the course. You have to experience it. Thank you Moinu Sir and team for the great effort done at Qatar for the 1 day NLP crash program. Hope to meet you soon.
Ranjith.T.Premlal ,
Senior Lab Technician. Qatar Petroleum

It was an amazing session, where i got an opportunity to attend a one day interaction with moinu sir at Trivandrum, It was entirely different from any other sessions i received from various personalities, Words cant express the feeling where he give me an insight about NLP and generate quriosity to explore more about NLP, also I appreciate the energy level of Moinu sir which will be very much important in keeping the class in High pitch and also to deliver his max to the participants. hats off to you sir, also please inform me about your next session as we discussed in the class
Liju Nair ,
Businessman, Ernakulam

The best thing about this NLP course is it aligns your life with the principles of life. Dr. Moinu takes us along a well known path where we walked all our life but then shows us things which we never noticed! When he shows us the objects of happiness which were lying around we just wonder how on earth we missed those pearls all these years!
Rediscovering the road we walked all thru and enjoying the walk of life is what this courses all about.
Ashraf Tayyil ,
CEO, Bridgeway Healthcare, Dubai

I attended this nlp cource before 5 years ago. This is the best nlp class in the world. Iam very verry happy because i under stood this is the real life and real trooth. This cource changed me my all life. This class is tottally experiance and no one can take this class like moinu sir.
Thank god to give me this chance.
Unaise Kp ,
Qatar

A wonderful life changing experience after participating in Moinu's NLP classes.The best and powerfull thing is it is an evergreen change. Once tasted, no one can ignore it and we can 'change and transmute' every negative emotions in our life into "precious positives" and thereby total changes within us and the true reality behind it is that the negative emotions we "transmuted" never reappears in our life and the positive part persist and the positive part makes us happiest in the family and society..Thank u sir
Dr. Javid VK ,
Medical Doctor

I attended the training programme by Mr Moinu nearly three years back for the first time. That was an absolutely superb programme I Ever attended. No words to express the experiences in that class.
The training under Moinu has made my doctor profession easier, stress free and overall I enjoy it. I could learn the psychological base of many physical illnesses and somatoform pain disorders and there by to help the patients. There are many tips and tricks to make our communication effortless and effective at the same time to be practiced by everyone.
It was a life time experience to witness and experience magic of clearing the behavioural and emotional problems by accessing the sub concious mind.
Along with NLP programme other Psychological tools like transactional analysis , behavior therapy, parenting and teaching was also very useful for self empowerment.
Dear Moinu Sir, your training programmes have changed my attitude to my profession, family life, and many more. I am able to analyse and correct the mistakes in thought process and behaviour from my part. Thank you for your sincier support and looking forward to know more about newer venture
Thank you once again
Dr. Abdulla Pookodan ,
Medical Doctor

I attended somany Personality Development Classes and Motivational Sessions from Various Trainers to make Changes in my life. But these has only little effect. Nlp Course of Mr Moinu has totally changed my Vision and life also showed me why and where i failed. It helps me to get total awareness of my situations. Taught me to approach the life Practically and effortlessly. How to do effortless effort. ...
The NLP sessions takes several Days. We feel refreshed every moment. Its not like a Conventional Lecture type class or like a 'Louding' Personality Development Class. His sessions directly entering into our Heart, Dealing with our Emotions!!. Our Negatives will fly away without any effort. Totally satisfied course. Its a Great forture to attend the Session.
Dr. Jasul ,
Ayurveda Doctor
Hi sir
I would like to thank you from the deep of my heart for the inner happiness what i feel right now aftr attending your fantabulous class.It was a moulding process made me manage both my bussiness career and family life together It was not like usually classes which make some changes lasting for few dayz... It was a way.. way which brings success & happiness through out my life.
All the best sir
Arif MTP ,
Interior Designer

This is the single most course/program that will instantly change Your life.
Attend and enjoy your peace.
Spread love. No words. It is full of experience.
Thank you. ....
Dr. Ajnavas ,
Medical Doctor

NLP is a powerful tool which helps to find out the craps we don't want and to replace the crap with the things we actually want. Sir ,you are amazing and your classes were so interesting. Your classes at mascot hotel trivandrum and performance at technopark were awesome.All the best for your new ventures...........
Niji Banu ,
Lab assistant
Students NLP

A great leader and a true inspiration. Thank you for all the wonderful quotes.
Arjun Divakar ,
Student

The most versatile and unique person I ever met , I never believed that someone will change my entire life and it's perspectives. I still remember the day, where he was the co-speaker of Mr Shiv khera. KV Moinu is a synonym for NLP.
Danish ,
Student