NLP for Students
This dynamic learning to learn courses for students help them to radically change the whole approach of their studies. The scientifically proven techniques and strategies enable them to enjoy stress free study. Our NLP and other related techniques and tools can unleash the unlimited inner capabilities of the students like creativity, intelligence, memory power, stress-free learning potentials, inner courage to face exams, high level confidence and much more.
Programs by Category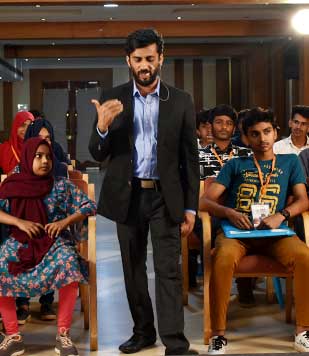 ULTIMATE NLP LEARNING EXPERIENCE
11 Apr 2020 - 12 Apr 2020

King fort, Calicut
Learning has become most enjoyable and happy event for those who have attended our course. Normally students use their left part of the brain for learning. But when you start using your right part of the brain, you will be surprised to know how enjoyable you are with your studies. You can easily memorise, retain and learn stress-free mental state. Experience the joy of accelerated learning by unlocking your inner potentials.
Book Now
Load More